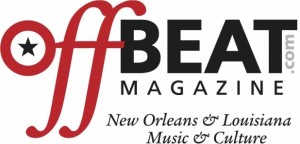 The Creole Rat Pack
Apr 1, 2008
Offbeat Magazine
In 2006, Paul Sanchez walked away from the rock group Cowboy Mouth, a band he helped form 16 years ago. He had lost his house to Katrina's floodwaters, and once he was off the road, he started the process of dealing with the storm--something touring helped stave off. He later developed a seizure disorder that makes it difficult for him to tour.


Some would have called it a career, but Sanchez shows no signs of slowing down. He currently resides in the Marigny and performs regularly at Frenchmen Street clubs such as d.b.a. He will also soon release two projects, a brand new solo record, Exit to Mystery Street, and John Boutte's new album, Good Neighbor which he co-produced.

Sanchez jokes that Boutte and himself are the "Creole Rat Pack," or the "black and white New Orleans." They met at...